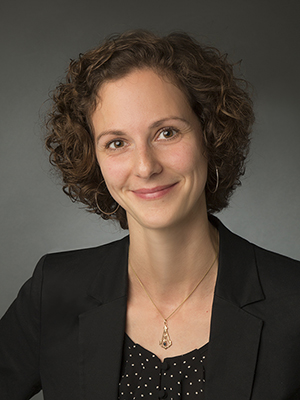 Eva
Hielscher
, Dr.
Kuratorin im SNF Agora Projekt "Presentation and Visualization of Historical Film Colors"
Seiteninhalt
Curriculum Vitae
Dr. Eva Hielscher is a film scholar, curator and moving image archivist. She holds an MA degree in "Preservation and Presentation of the Moving Image" from the University of Amsterdam and has studied media culture and film history at the Bauhaus-Universität Weimar and Utrecht University. For her theses, she did research on Amsterdam in early cinema and on picture postcards around 1900 as well as on Walter Benjamin's concept of aura, amateur film, and the mechanisms of the archive.
In 2007 she was awarded the "Kodak Fellowship in Film Preservation" by the Association of Moving Image Archivists and has worked at film archives and museums in Germany and the Netherlands. Most recently she worked as a PhD researcher at Ghent University, investigating the features and historiography of interwar city symphony films. Experienced in curating film programs at international film festivals and art house cinemas (including Le Giornate del Cinema Muto, Nederlands Film Festival, Cinema Zuid Antwerp, Focus Filmtheater Arnhem and Film-Plateau Ghent), she joined the research team on historical film colors at the University of Zurich in 2018 and is a guest curator at the Fotomuseum Winterthur.
Aktuelles Forschungsprojekt
Forschungsschwerpunkte
City symphonies and urban modernity
Practices, ethics and history of audio-visual archives and film museums, including preservation, restoration and curating/presentation (analogue and digital)
Spatial representation and structuring strategies of urban spaces in film, photography and picture postcards
Spatial narratives in/and the exhibition space
Digital video annotation, visualization strategies and new methods for film studies and the analysis of audio-visual media
Film historiography
Silent films
Amateur film
Publikationen und Vorträge